06/22/2017
White kitchen cabinet perfectly suits your dark color appliances
Do you often confused about the color of kitchen cabinet if your appliances are dark color? In that case, white kitchen cabinet perfectly suits your dark color appliances as well as light up your life. Though white is not the most forgiving color, it accentuate the material and quality of kitchen cabinets by reflecting light.

Since too much white can feel cold, sterile and unwelcoming, most of the white kitchen cabinet tends to include natural wood in some way — usually in the form of flooring or furniture, which adds warmth, charm and character. Such as the following white kitchen cabinets , the countertop is light wooden color, making the space more vividly.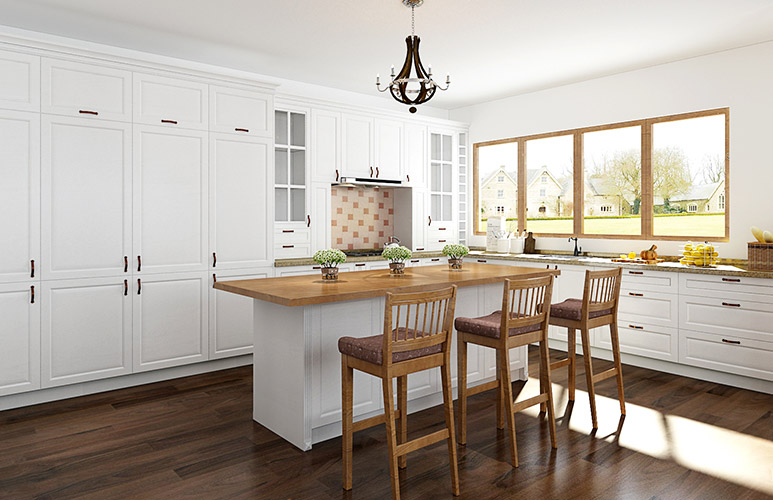 ​

White also make the perfect backdrop for small dashes of light color. In some degree, for a serene and soothing space, add additional light neutrals, such as shades of beige, tan and gray. As the below beautiful white kitchen cabinet in shades of gray is a lovely example of how to work with white in a kitchen.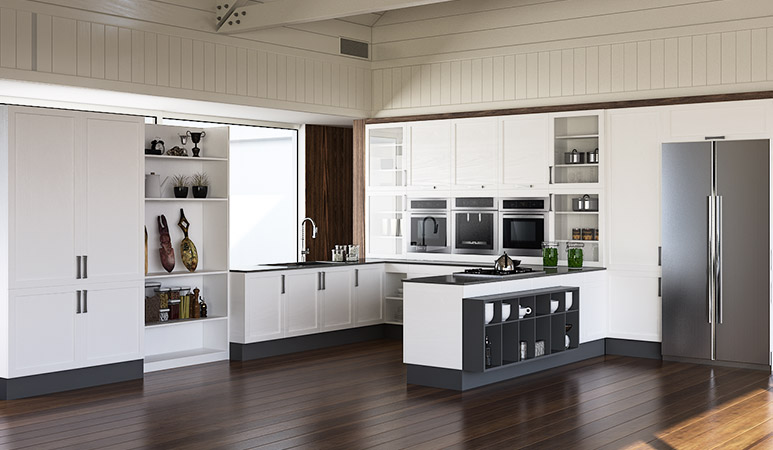 ​

If you want to light up your kitchen cabinet, using color is the most direct way. Besides, plates and cutlery also play an important role. Our designer will customize suitable cooking space for you if only you e-mail or contact us. E-mail:marketing@oppein.com